An Adventure to an NBA game in a Conversion Van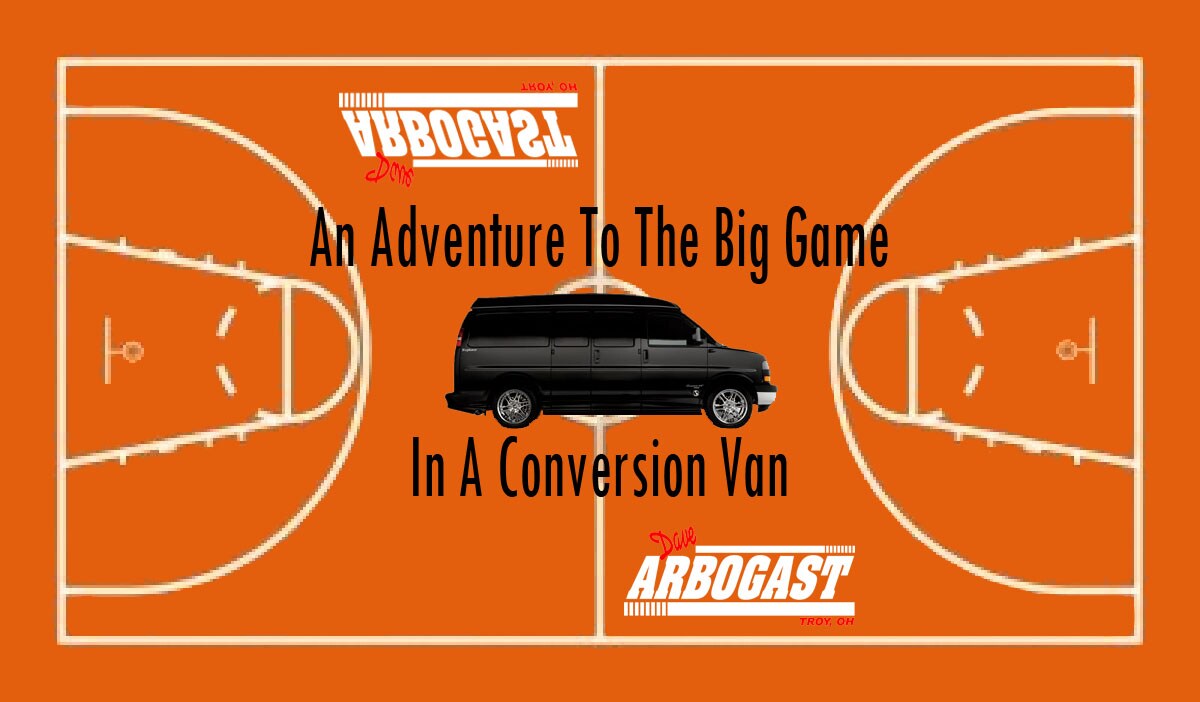 (From an avid conversion van enthusiasts...)
Last fall, my cousins and I decided to take a road trip from Minneapolis, Minnesota to Denver, Colorado and watch the Minnesota Timberwolves play against the Denver Nuggets.
Initially, there were some questions about whether we should take a sedan or an SUV. About that time, our Uncle Alan suggested he could drive us in his
conversion van
. Although skeptical at first, we were pleased at his invitation and accepted his offer and a few months later, we were on our way to Denver.
There were seven of us on the trip. As we began to load our luggage into the conversion van, I wondered how there would be enough room for all of us plus everything we had brought with us. I soon found the answer. The van had plenty of space and it was plush and inviting. The far back seat was a bench seat for three people, but it was comfortable and had room for three teenagers with their electronics and snacks. The next two seats were captain's chairs that could swivel and recline. I took shotgun next to my uncle. That seat was amazing. It could recline backwards and forwards. I had plenty of legroom and had enough space to take off my winter ski jacket without feeling cramped. In fact, everyone was comfortable and had plenty of leg and ceiling space. The ceiling of the van was high and it was nice to do several full-length stretches in the van as we began making serious travel time.
As we made our way along Interstate 80, it began to get dark outside. Uncle Alan had a DVD player and a flat screen television in the van. As we drove along, my cousins watched movies. While a movie was on, Uncle Alan and I could hardly hear the movie play because of the great sound system. At other times, my uncle would have his Sirius Radio on and we would listen to talk radio. My uncle, being a road warrior, drove through the night as I and my cousins slept in the van. There was a quiet hum in the vehicle as I closed my eyes and dreamt about the game.
We arrived at Pepsi Center, watched the game and drove back the same day. I got to drive the conversion van during the night and really enjoyed it. It handled better that I thought it was going to and it almost seemed like I was driving an SUV or a minivan. We arrived back in Minneapolis in good time. We were disappointed that our road trip ended so soon, but we are making plans to go back to Colorado next year on a ski trip with Uncle Alan and the conversion van.