The Metamorphosis of the Common Van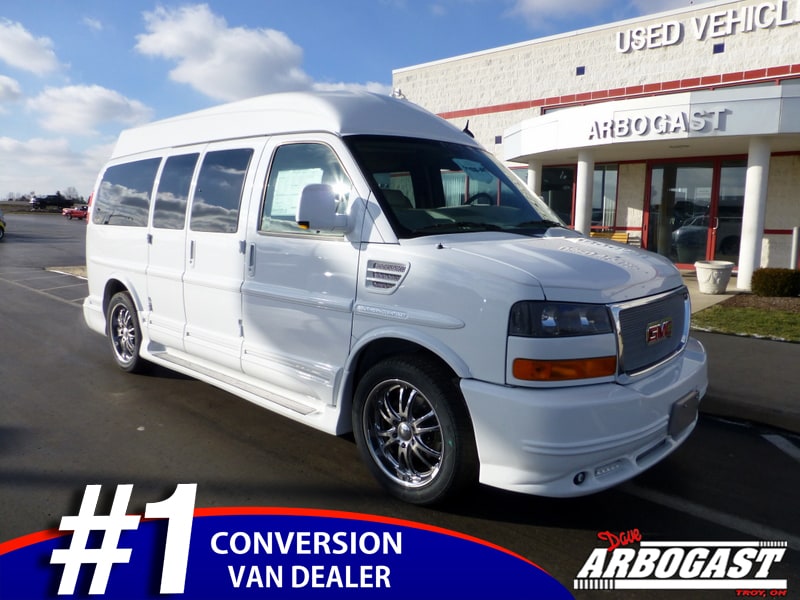 Everyone has a road trip horror story which usually centers on a long, boring drive in an uncomfortable vehicle with cramped spaces. The idea of being trapped in an uncomfortable car seat for hours can seem unnerving to most people. However, this does not always have to be the case. There is another option to consider when planning the ultimate road trip; the conversion van. These vans are designed specifically for travel and can make the difference between a horror story and a memorable vacation.
Conversion Vans
have a rather interesting and colorful history. During the 1970s and 1980s vans were often customized by their owners. Seats were removed and replaced with shag carpeting and mattresses. Interiors were colorfully decorated and given "mood" lighting. A large mural or design would grace the exterior. These kinds of vans were generally delegated to wannabe musicians and that guy whom nobody ever wanted their teenage daughter to date.
However, time matures just about everything. In the late 1980s and 1990s automotive detailing companies began a cottage industry to create vans that were more luxurious in nature. Shag carpeting and mattresses were replaced with comfortable, upholstered Capitan's Chairs. Interior lighting was perfected. Televisions and high quality sound systems started to be installed. Vans were created to accommodate different types of lifestyle. Disabled drivers or passengers could have a van that could fit their wheelchair. Large families could purchase the perfect vehicle for transporting their family.
Today many travelers are beginning to appreciate the conversion van. No matter if the trip is for a family on vacation or a group of employees on their way to a business meeting, the need for long term comfort is understood. Currently there is an entire industry of van converter and outfitters. Many companies focus on creating vans which offer a premier luxury to their customers.
Southern Comfort Conversion Vans
is one the industry's top producer of luxury vans. Their seats are upholstered with high quality leather and are well spaced to avoid the standard cramped car ride. The vans have top of the line amenities. Well ducted heating and air conditioning ensure no passenger will ever be uncomfortably warm or cold. The vans can be fitted with small sized refrigerators to help transport drinks and snacks. State of the art satellite stereo components, video and DVD systems and speaker systems gives travelers many options to occupy their time as they travel from destination to destination.
The humble conversion van has come a long way from its roots as a traveling musician's second home. Now people can travel in style and comfort, avoiding ever having to tell a road trip horror story.