New Playstation 4 Will Fit Nicely In Your Van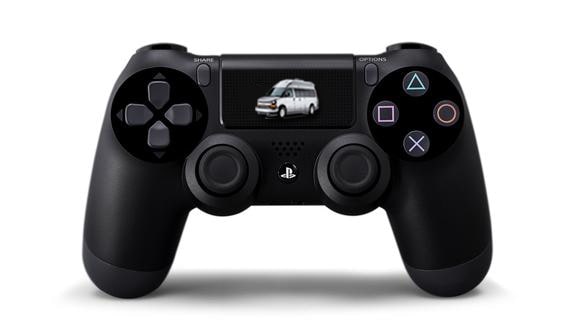 It looks like if your van has a video game system set up, it's going to be getting even better...
Sony recently unveiled the
PlayStation 4
at a conference in New York. The new console which has been five years in the making will be available for the 2013 holiday season. We've heard a lot about the Playstation 4, but Sony has not yet revealed images of the console itself nor has it revealed any pricing data. We can expect Sony to show the goods at this years' E3 video game conference in June.
There is some great news though, for one thing remains true: Sony is targeting its core gamer demographic here. Sure there are some new features that make the PS4 more compatible with mobile devices, but as Sony Computer Entertainment CEO Jack Tretton said, "We're focusing on that core gamer, the gamer who wants the ultimate experience and lives for gaming," and the PlayStation 4 is, as expected, is a graphics powerhouse.
The console boasts an 8 core 64-bit x86 Jaguar processor manufactured by AMD , a supercharged Radeon PC-style graphics processor with 18 compute units throwing out 1.84 TFLOPS of horse power, and eight gigabytes of RAM. The Playstation 4 features 802.11n WiFi, Bluetooth 2.1, a 6x Blu-ray drive, USB 3.0, and an unknown but probably vast amount of internal storage. This hardware should hold its own for the next five to seven years.
This new edition also sports new features for social integration. The new controllers will will have a "share" button. This social feature will allow you to invite friends to play. You can share screenshots and videos of your games on social networks like Facebook with your friends. More intriguing though, this button will allow you to "spectate" other friends' games. In an awesome turn, the PS4 will even let you allow a friend to remotely take over the control, to help complete a level. Friends will be able to make live comments while streaming.
The PlayStation 4 also features new streaming capabilities. If you get tired of gaming in front of your television, fear not if you have a Sony Vita, because the PS4 features "Remote Play" which can turn the Vita into a second screen.
The PlayStation 4 is, unfortunately, not backwards compatible. Though you need not say goodbye to the game library you've built up. However, the PlayStation 4 will support streaming PS1, PS2, and PS3 games from the cloud. Though that is not the greatest thing to hear, thankfully game developers have offered some beautiful games for this next generation. Quantic, developed by Heavy Rain, and Watchdog were some of the more impressive offerings.
The reveal may have been a bit sparse, but from the looks of it the PlayStation 4 is sure to be a hit.