The Art of Buying a Conversion Van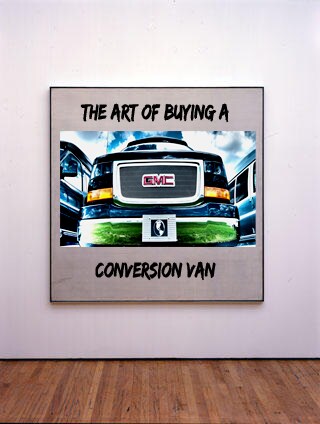 A conversion van begins its life as a regular, everyday cargo van. It is then modified to include luxuries that allow the occupants the pleasure of enjoying long distance trips or camping. These luxuries could include:
? A bench seat that folds down into a bed either manually or electronically.
? Passenger seats that swivel to surround a table for eating or entertaining.
? A refrigerator for keeping drinks and food cold.
? A variety of
entertainment options for your conversion van
.
? A rooftop mounted air conditioner.
? A cook top and sink.
Before purchasing a conversion van, the buyer should make a list of items he or she would like to have included in the vehicle. These items could be added after the purchase or be present before the sale.
The overall use of the vehicle should be considered. If it will only be used for overnight trips, a cook top or refrigerator may not be necessary. It generally follows that the more luxuries the van has, the higher the asking price will be.
The buyer should inspect the vehicle?s maintenance records. These may or may not be available from private owners. Purchasing a van from a dealer that offers a warranty may prove financially beneficial if something needs repair or replacement.
If the buyer is not mechanically inclined, having a friend who is come along to inspect the vehicle is a wise decision. The engine, brakes, transmission and other vital components should be tested to ensure their soundness for the road. Taking the vehicle to an independent mechanic is also a wise decision. The buyer should budget for this inspection; this may prevent the purchase of a lemon.
The interior height of the van should also be considered. If the van does not have a high top, one can be added. Many different models with varying heights and amenities exist. The existing high top can also be changed; this provides nearly every passenger and driver the ability to stand up straight inside. Shelving along the roof/high top junction may also be an added luxury for the conversion van.
For those who desire a conversion van for camping, adding a porta potty is easy. There are also portable showers on the market. Some conversion vans have working showers and toilets with holding tanks underneath the vehicle. This generally turns the van into a Class B RV. There are advantages to having a conversion van for camping. These include:
? No special storage is needed for a van. It will fit comfortably in any driveway and not violate any ordinance or deed restrictions.
? It can maneuver in tighter spaces and access more camping grounds than larger RV?s.
? No Class C driver?s license is needed to drive a van.
? The van can be driven as a passenger vehicle as well as the main camper. No extra vehicle is required.
? The van uses far less gas than a conventional Class A RV.
A conversion van allows the driver and occupants greater versatility in use and travel than any other RV.