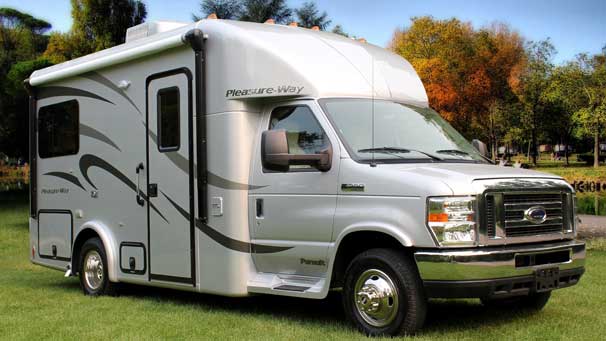 Looking for a luxury van which won't test your driving or parking skills? That's a tall order.
Some of the more luxurious
Class B motorhomes
out there are as intimidating to drive and park as a school bus loaded with students.
But a relatively new entry from Pleasure-Way, the 2014 Pursuit, is a big Class B motorhome wrapped in a slightly smaller but still-luxurious package. From the maple interior woodwork to the ceramic...