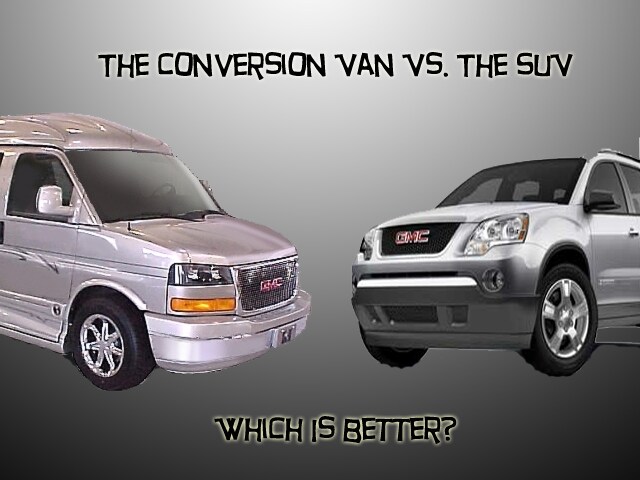 Nowadays, when people are looking into a spacious vehicle to purchase for their families, they'll often look at a sports utility vehicle first.
And while there are definitely some great some great SUVs out there, it may be a good idea to also look at some other options.
One of those options is the conversion van. So why should once consider
purchasing a conversion van over an SUV
you ask?