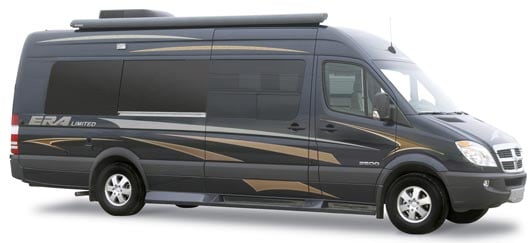 You can definitely call me a van enthusiast.
I've always been a part of large families; having 6 brothers and sisters during my childhood and now having four kids. So it's easy to understand why I enjoy vehicles that are large and can transport a lot of people.
One vehicle which really caught my eye was the Winnebago Era. This Class B motorhome is the perfect medium between Class A RV's and conversion vans! It brings the amenities of a mobile home while bringing relatively the same size and fuel economy of a conversion van...