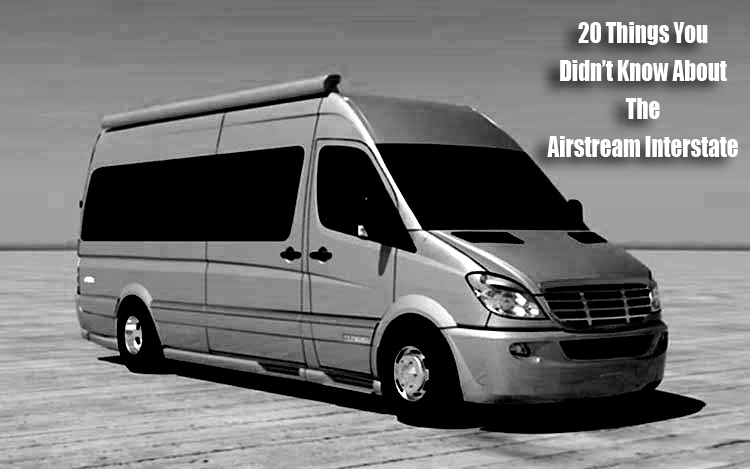 1. The Airstream brand was invented by Wally Byam in 1929. He was looking for a way to improve fuel efficiency through a streamlined design.
2. The 100-year-old company, Mercedes-Benz, teamed up with Airstream to provide a superior touring van.
3. You can tow a hippopotamus, a baby elephant or 23 bars of gold.
The Airstream Interstate
can tow anything up to 6,400 pounds.
4. The Airstream Interstate may outlast you. Some of the first Airstreams from the 1930s are still in perfect running order...