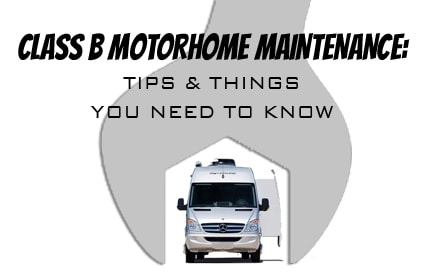 Protecting your Class B motorhome
, just like any other large mechanical system, is of the utmost importance when it comes to protecting your investment.
The best part is if you keep up with it, you'll have tens of thousands of trouble-free miles. If not however, your next vacation could be spent in a service center waiting room instead of at your favorite beach.
Exterior Maintenance
Windshields - It was just one rock. It shot out from the tire of the semi just ahead and...