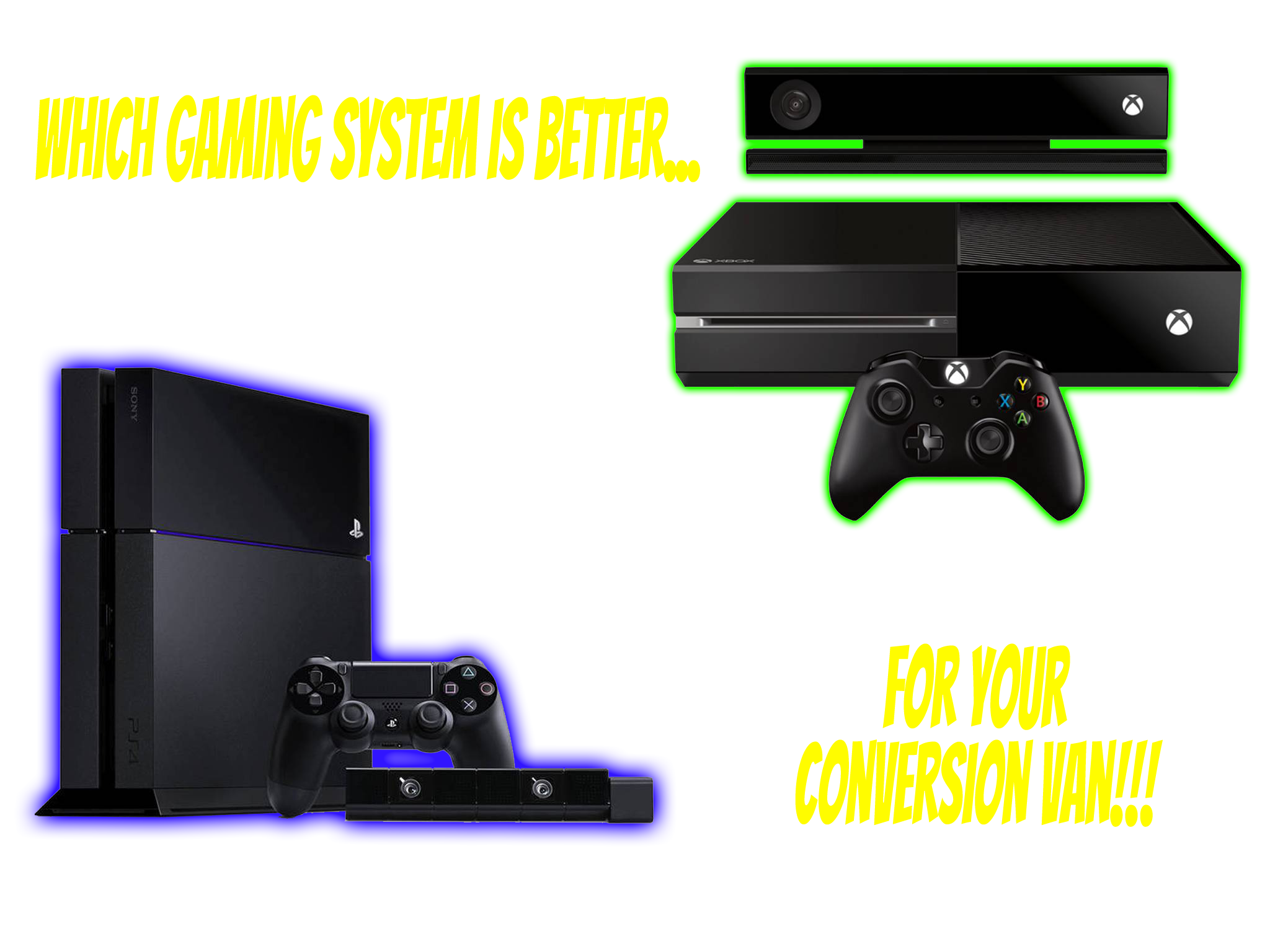 The next era of console gaming is here! The Xbox One and the PS4 will be fighting for your hard-earned money this holiday season, and this just begs the question, "Which one is best?"
There have been tons of reviews about this question. However, not many people have looked at which system would be best installed in a
conversion van
. After all, both systems were designed with the idea of being used in the living...