Customer Review – 2017 Airstream Interstate Grand Tour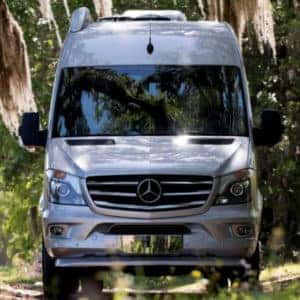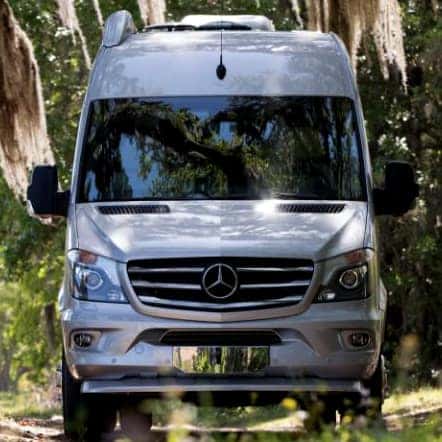 My wife and I took the vacation we have been dreaming about for the last ten years or so. We drove all the way up the West Coast, stopping at all our favorite places. The 2017 Airstream Interstate Grand Tour Class B Motorhome we bought was a wonderful way to travel.
It was just the right size for us at 24'1″, makes driving very easy even for a first timer like myself. Driving up hwy 101 was a breeze, it took all those corners with ease. The hills were absolutely no problem. Once, we even ran into some snow and still we climbed right over with the help of the 4-wheel drive option. all the while providing a unbelievable smooth ride.
One of our first stops gave us the opportunity to really get to know what this rig can do. At this point we were really only familiar with the heated front seats and rear and side view cameras. Which came in very handy when trying to back into the campsite we were staying. Once we did, we got out to stretch and figured we try out the Power Armless Awning. And that was really cool. After that, we climbed in and sat down on the plush ultraleather seating and enjoyed a glass of wine together. When it was time to eat, my wife prepared a steak and potato meal using the two burner cook top. After dinner, I got the folding chairs out of the rear storage and we watched the sunset holding hands and absorbing the greatest feeling of all, freedom.
The next day we took off in the best mood ever. We had gotten such a tranquil sleep the previous night on the power folding rear seat/bed that we woke early and both got a shower. Hot water wasn't an issue with the tankless water heater, it seemed I could stay in there all day. We decided this day to drive as far as we could with no destination in mind, and stay wherever it was when we needed gas.
Since the Airstream Interstate Grand Tour gets 18+ mpg it felt like I drove all day. When the tank got low, I checked the touch screen NAV/SAT GPS system and found that we should just be able to make it to the next station. It was in a town consisting of only a gas station and a corner store. The man pumping our gas said there was some camping right down the road. When we got there we found out there was nowhere to plug in. No problem, I kicked on the generator with the exclusive quieter technology and enjoyed the rest of our evening. For the next few days we took our time not worrying about how far we got, I think we realized we weren't in any hurry.
On the way back home, I couldn't help but to wonder what if, what if we just didn't go home. we could continue driving and leave all the hustle and bustle behind. I'm sure the Airstream Interstate could handle it, but could we? Well, I don't know, but were going to find out. See ya on the road.