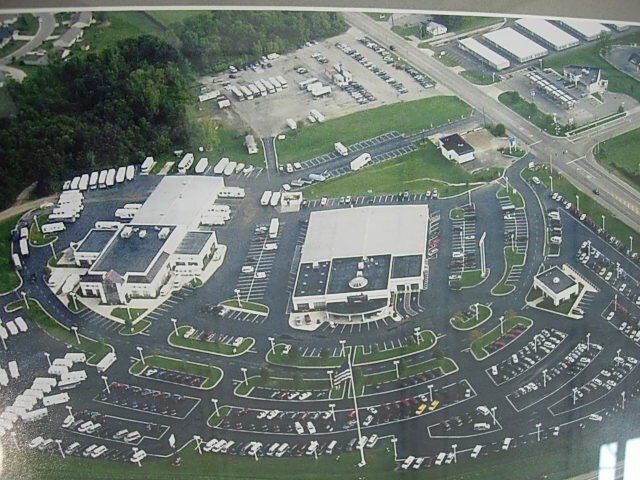 In 1992, Dave Arbogast purchased Wampler Buick-Pontiac-GMC, located off St. Rt. 25A in Troy, Ohio. Within the first year of operation it became apparent that the original facility and its location was simply too small to accommodate the future that Mr. Arbogast had for the dealership. The following year he purchased 35 acres of land located on the corner of 25A and I-75, and began working with GM on plans for building a state of the art facility, which would become a prototype dealership for GM, and have hundreds of other dealerships modeled after it. On October 19, 1994, the ribbon was cut, and the New Car building of the dealership that we all know today was open for business! Shortly after the Pre-Owned Vehicles building was constructed! Later, in 2004 the RV and Boat Depot facility was added.
The foundation of Dave Arbogast Buick, GMC Truck Inc. is based on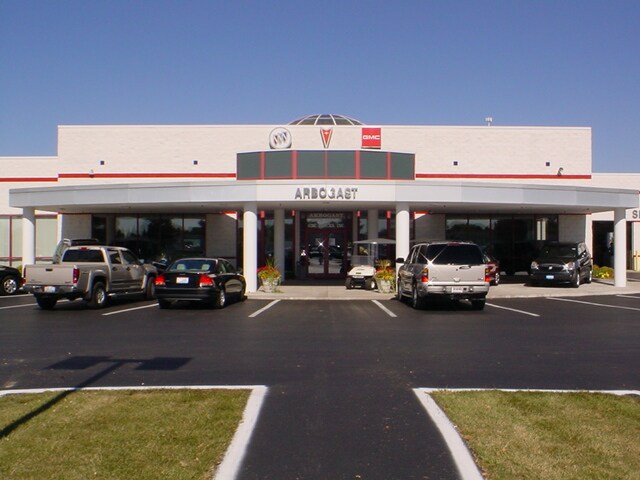 customer satisfaction. It is this reason that the dealership has experienced such growth and success. From selling new and used vehicles, to expanding into a specialty in conversion vans, to later adding divisions in RV's, Travel Trailers, 5th Wheels, and watercraft, the growth and expansion has been astounding. In addition, Arbogast has been honored with awards from every product and manufacturer they carry, and has become an industry leader in every market. Mr. Arbogast to this day attributes this success relating back to the foundation that was established from the very beginning, offering outstanding customer service.
There are thousands of dealerships nationwide, offering at least one if not more of the same products found at Dave Arbogast, however, how many of those are able to show t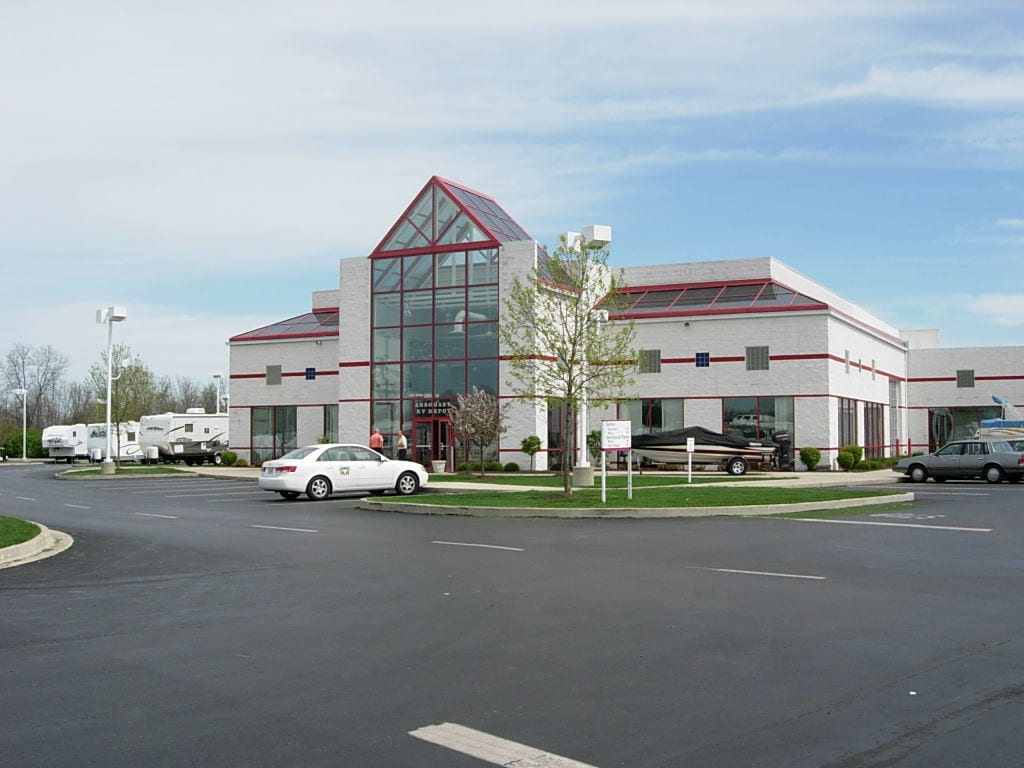 hem all at one location, and have received awards from them all? Arbogast has brought to everyone the "hometown" feeling that our customers have come to know an
d love, and brought it to the world via the internet! Whether we are located right around the corner, or thousands of miles away, we want you to feel like part of the family, and will do all that we can to accomplish that! With the ability to offer
pick-up at your convenience, and worldwide delivery, we are confident that we are able to accommodate your needs. At Arbogast we are proud to be "Driven to Satisfaction!"