Roadtrek 190 Versatile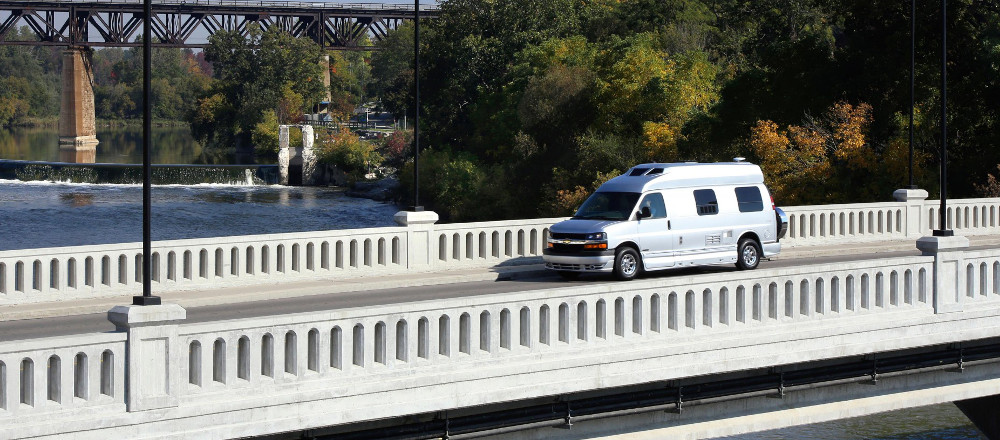 Whether you're running an errand, preparing for a weekend journey or planning the vacation of a lifetime; finding a Class B Motorhome which can meet all of your desires isn't an impossible task.With that said, Roadtrek's 190-Versatile might just be one of the brand's best kept secrets.
Why the Roadtrek 190 Versatile?
Seats 2 to 6 and sleeps 2 to 4 in front single beds and rear double bed.
Sleeping flexibility – rear dinette or optional power sofa converts to king sized bed or into twin beds.
Optional 6.0 L V8 with locking differential and external transmission cooler.
Ability to dine in the front lets you leave the rear beds made up for sleeping.
Sizes allows you to park your Roadtrek in many RV restricted areas.
The 190-Versatile has the ability to seat up to seven passengers and sleep up to four people. A power sofa at the back of the vehicle performs triple duty by providing belted seating for another three people, or by also converting into a double bed. It is also convenient enough to be a great second vehicle for your family thanks to great fuel economy and its easy handling.
Thanks to the great handling of the Chevrolet Express 3500 extended van, the Roadtrek 190-Versatile – like its sister model the 190-Popular – is the perfect solution when it comes to seeking a vehicle which combines creature comforts with parking convenience.
Regardless of whether or not you plan on taking it down those tough back roads or through the city, traveling in this great Roadtrek is both easy and economical. And like the 190-Popular, you have a number of options when it comes to customizing the Versatile
Contact Us
If you're looking for more information about this great Roadtrek model, please don't hesitate to give us a call at 1-866-975-3287 and speak with a member of our team. Or better yet, why not take a Roadtrek 190 Versatile for a test drive? If you can't stop by, check out our extensive inventory online.