Winnebago Travato
The Winnebago Travato is one of the newest additions to the Winnebago class b lineup. For those looking for a fully functional and luxurious RV, the Travato may be the perfect option. Measuring at 20′, the Travato offers the full RV experience while still being agile and easy to drive.
Features
Winnebago designs its RVs with luxury in mind. The Travato is designed to offer the most while utilizing the space it offers. For example, the Winnebago Travato is equipped with a FlexBed that can be converted into either two twin beds or one single queen size bed. Not only that, but the bed is also made with drawers beneath the bed for additional storage. Furthermore, the Travato offers several storage compartments, both on the interior and exterior of the Class B RV.
Of course, in addition to offering plenty of storage space, the Travato was designed to most efficiently use the space it has. As a result, many of the features of the RV, such as the dining area, is equipped with extra storage and flip-up seats.
While the Winnebago Travato has many interior features, the exterior of the Class B Motorhome isn't too shabby either. Designed for the best experience and comfort possible, the exterior of the RV is equipped with features such as patio awning, an exterior speaker system, and an automatic entrance step. Whether you want to have a dance party or a relaxing campfire, the Travato can meet your needs through its unique features.
Safety
While the Winnebago Travato is designed to ensure that you have a fantastic time on any adventure, the RV is also designed with safety features that help ensure that all passengers are safe. Safety features include child seat tether anchors, smoke and carbon dioxide detectors, fog lamps, and a high mount brake lamp.
Whether you're a thrill seeker or simply want to take a relaxing vacation, the Winnebago Travato may the perfect RV to fit your needs.
Winnebago Travato Floor Plans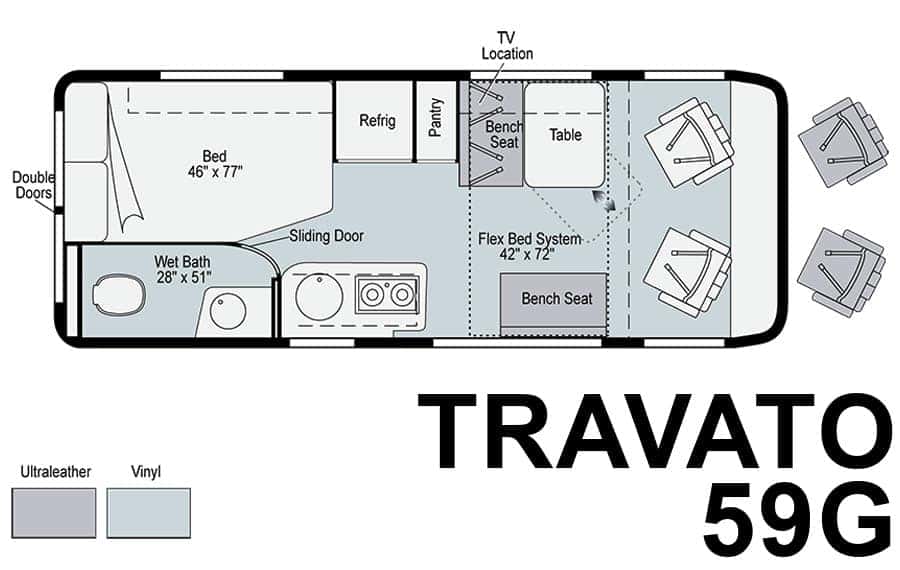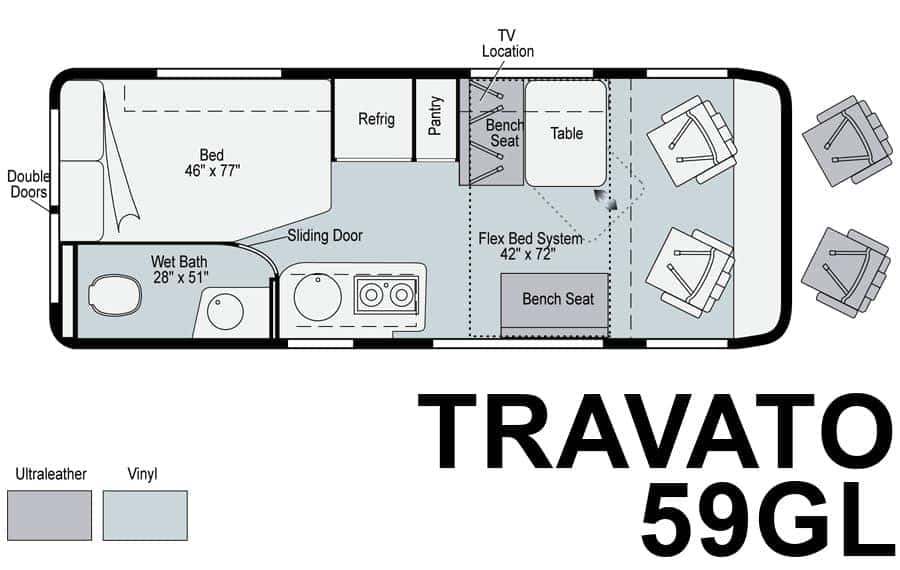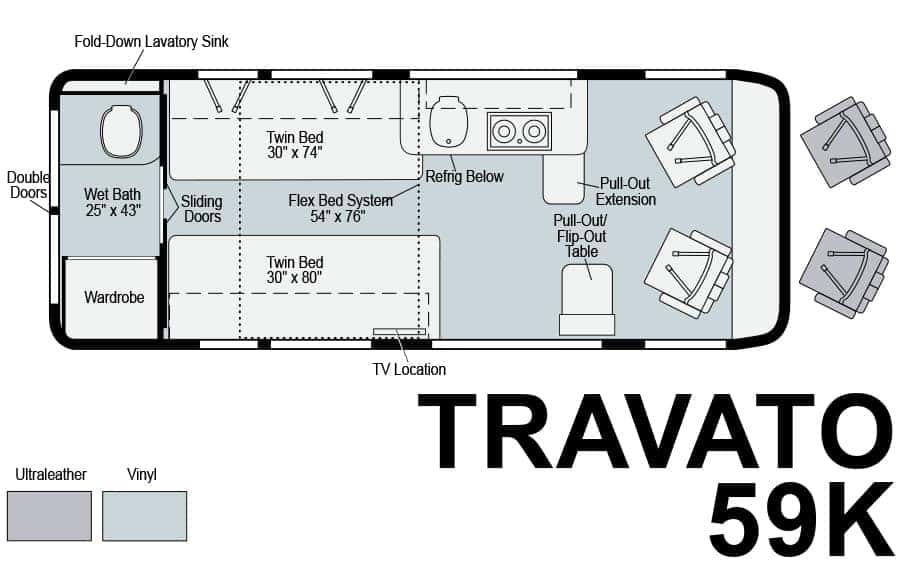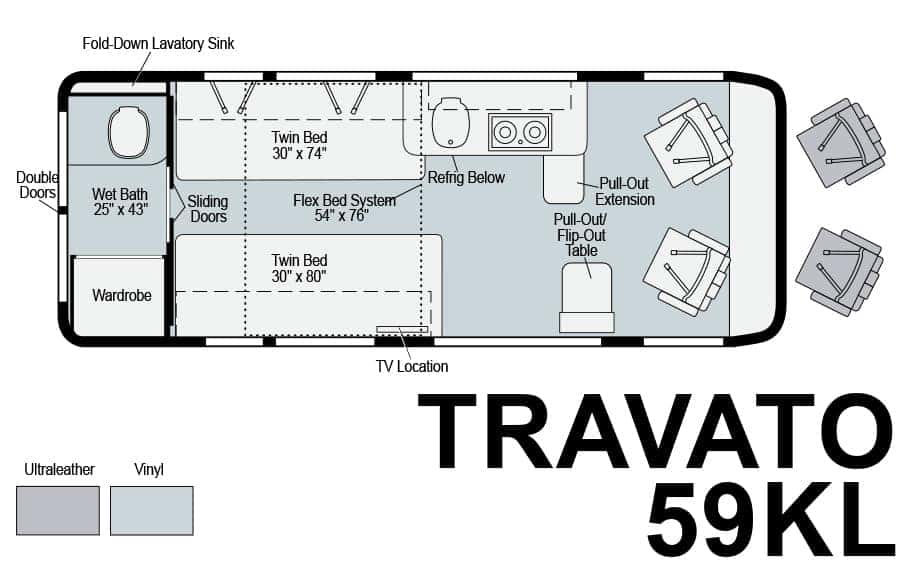 Winnebago Travato Specifications
| | |
| --- | --- |
| Length | 20'11" |
| Exterior Height1 | 9′ |
| Exterior Width | 6'11" |
| Awning Length | 11′ |
| Interior Height | 6'3″ |
| Interior Width | 6'2″ |
| Freshwater Tank Capacity 2 (gal.) | 22 |
| Water Heater Capacity (gal.) | 4 |
| Holding Tank Capacity – Black/Gray2 (gal.) | 11/14 |
| LP Capacity3 (gal.) | 6 |
| Fuel Capacity (gal.) | 24 |
| GCWR4 (lbs.) | 11,500 |
| GVWR (lbs.) | 9,350 |
| GAWR – Front (lbs.) | 4,620 |
| GAWR – Rear (lbs.) | 5,291 |
| Wheelbase | 159″ |