A Southern Road Trip in Our Pleasure Way Pursuit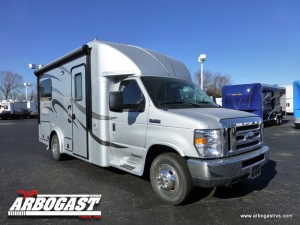 (From an avid Pleasure Way Pursuit owner)
There is no better way to experience a road trip through the southern states than with a Pleasure Way Pursuit Class B Motorhome. Our family loves going on different types of adventures and seeing new areas around the country. We decided that a motorhome would truly be the best way to travel throughout the southern states, going wherever the road would take us. While looking at various makes and models of motorhomes, it was easy to decide that the Pleasure Way Pursuit would be the greatest choices for both our wants and our needs. This easy to drive recreational vehicle offers comfort, state of the art features and excellent fuel economy that makes any road trip an enjoyable experience.
Features and Luxuries
One of the main reasons that we chose the Pursuit as our preferred motorhome was simply due to the amazing features and luxuries that were available to us. Many other motorhomes did not offer all of the same features that we found in our Pursuit. The first feature that drew us in upon entering the Pursuit was the beautiful hard-wood maple cabinetry. Different from others, this gives the motorhome a very luxurious look and feel. The lounge in the rear of the Pursuit is the perfect space to sit back, relax and enjoy your road trip. Best of all, it features high-quality leather materials and memory foam for the utmost comfort. But these excellent features don't stop there! One of our favorite perks that the Pursuit includes is a very spacious bathroom complete with glass walk-in shower and a skylight. Additional features and luxuries of the Pleasure Way Pursuit include 4kw generator, LCD television, in-dash navigation, a computer workstation, backup camera, iPod connections, a gorgeous stainless steel front fridge and much more.
Visiting the Southern States
Visiting the south of the United States in a Pleasure Way Pursuit motorhome was an experience that our family will never forget. When planning your road trip to the southern states, you may choose to take our lead and visit some of these top spots that we found to be fun, entertaining and even educational. Best of all, many of these different places to visit offered top notch campgrounds where we could relax in our Pursuit. Our first stop and one of our favorite places to visit was New Orleans, Louisiana. Here you can get a feel for the Cajun lifestyle and experience Mardi Gras. Florida, the sunshine state, was another nice place to visit during our road trip. From the beautiful beaches to theme parks in the Orlando area, here you will find lots to see and do throughout your stay. Other top places that we chose to visit during our road trip included Nashville, Tennessee, Dallas, Texas and historic Savannah, Georgia.
Now you too can experience the road trip of a lifetime when you choose to travel in style in your very own Pleasure Way Pursuit motorhome. You can take this recreational vehicle wherever you want to go.