Conversion Van Popularity Among NFL Players on Rise!?!?!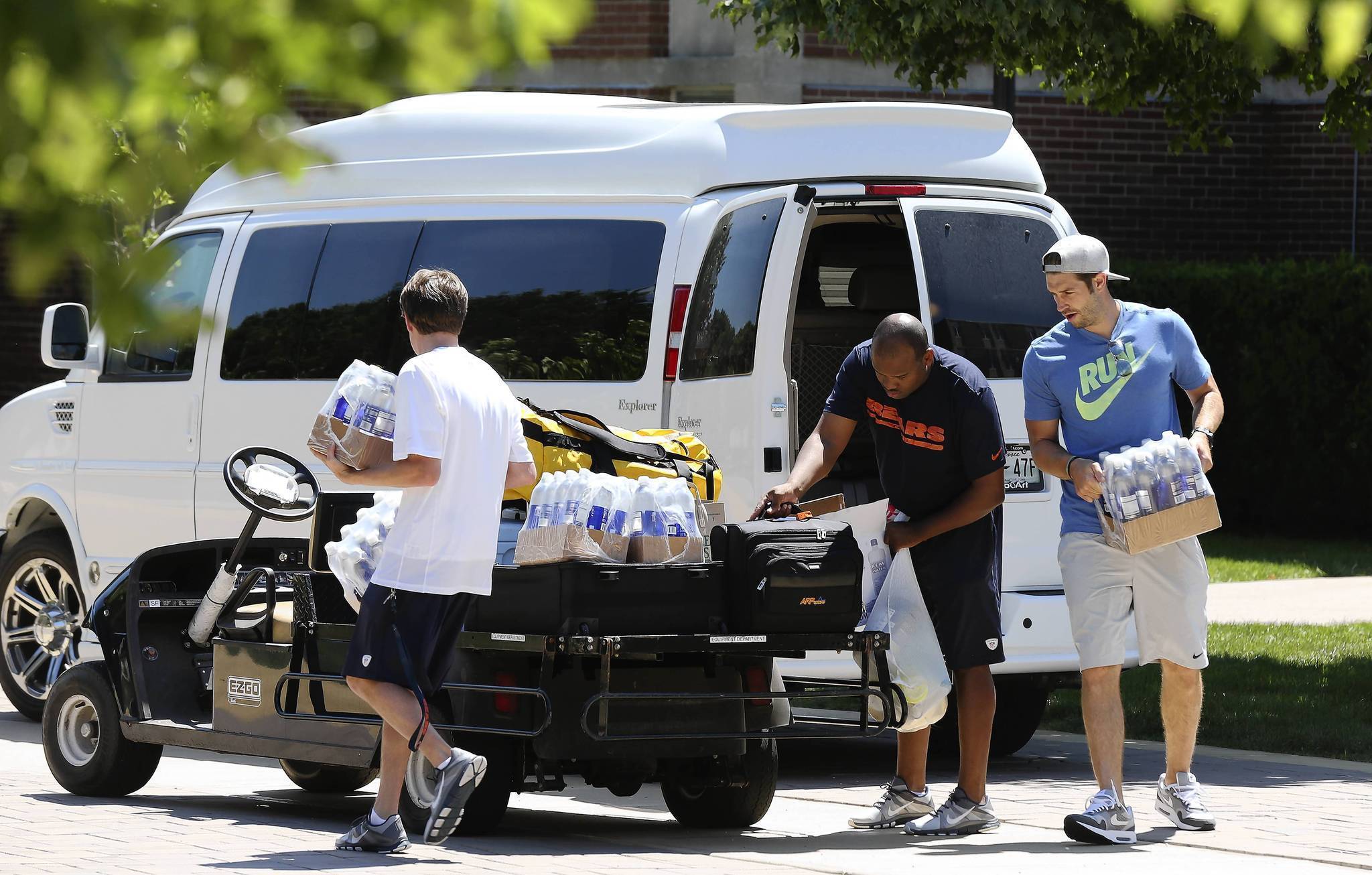 Is there a new trend developing in the NFL?
First, we heard that Chicago Bears quarterback Jay Cutler had gotten one, and then we found out that Washington Redskins backup quarterback Kirk Cousins had gotten one. Gotten what, a speedy new receiver or a surgically enhanced bionic arm? No, a conversion van.
That's how trends begin. Cousins is quick to clarify that, though he plays in a city known for Watergate, he didn't steal the idea of sporting a vehicle that reached the height of its sales during that era.
And both quarterbacks are touchy about unknowledgeable people mistakenly referring to their rides as mini vans. They equate mini vans to more effeminate things like suburban soccer moms and the west coast offense.
These are full-blown manly vans like the ones that cruised the boulevard back in the day. But today's signal callers tend to audible, and forgo the shag carpeting and disco mirror ball.
Cutler and Cousins go on and on about how roomy their conversion vans are. For Cutler that makes it easy to transport that $126.7 million from his new contract. Not that you need that sort of money to own a full-sized van. Cousins bought his from his grandmother for a small amount of cash and a third-round draft pick.
Cutler's van has enough room to comfortably seat his entire offensive line while Cousins can roll through DC carrying all the members of congress who actually get along with the other party.
Though still roomy, today's conversion vans are more nimble than their predecessors. They're more Gale Sayers and Water Payton than William Refrigerator Perry.
Cousins says that his van, which rides "high and comfortable," will be perfect for road trips. And he thinks it's great for tailgating. Yeah, you no longer have to choose between burgers, ribs or steaks. Bring them all.
Cousin's van sports a TV plus a couch that folds flat — ideal for watching post-game highlights while being attended to by your trainer and masseuse. And even more perfect — for dodging reporters.
Cutler's teammate Matt Forte tweeted that he can't wait to play video games in Cutler's van. No doubt that will include the latest version of Madden NFL. Maybe in a future edition of the video game, during player introductions, teams will come running out of a conversion van.
Cutler and Cousins are excited about their new rides, and don't see a downside other than the umpteenth person asking where's Shaggy and Scooby.