Conversion Vans: Family Vacations Best Kept Secret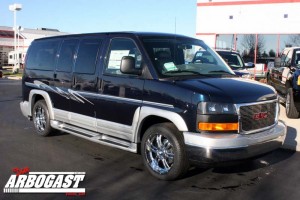 So you like to travel with your family but a problem has arisen.
The family car, although reliable, isn't the best option when it comes to providing plenty of space for everyone.
Ever considered purchasing a Conversion Van?
Most families don't have a need to have a RV on hand just so they can occasionally get away. They want something simple, comfortable and efficient. Not only is a conversion van great for the open road and vacations, but they can also serve as the family vehicle. Basically, it doesn't matter if you're traveling through the mountains or going to the store,  a van conversion is versatile enough to do it all.
Conversion vans are built to an owner's specification. This means they utilize comfort and utility to the fullest. Also, conversion vans can also be equipped with a GPS navigation system meaning if you do plan to do some traveling, getting lost won't be a problem.
Wouldn't be great to have a vehicle that allows you to take the boss out on a business day trip Friday, take the kids camping Saturday, and take your buddies tailgating on Sunday? With a conversion van, a weekend merry-go round such as this is no problem.
One of the easiest ways to learn more about what exactly a conversion can offer you and your family is by going online and doing a brief search. With that said, why not visit Dave Arbogast Conversion Vans state-of-the-art website where you can view our complete inventory of new and used vans.  Or, if you have any questions, don't hesitate to give us a call at 1-888-436-3216.