Conversion Vans: Not Just for Carrying the Kids Anymore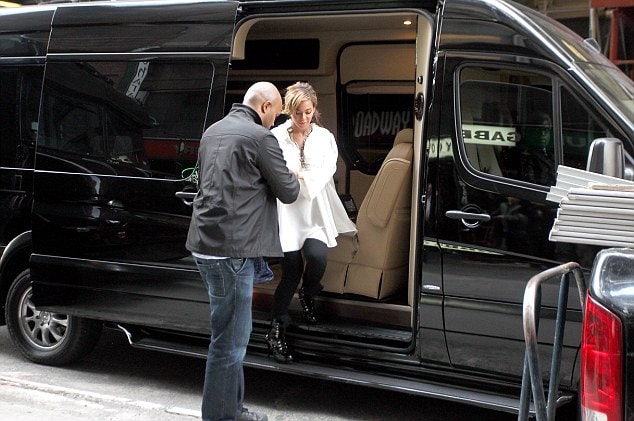 Beyonce and Jay-Z customized theirs with a $150,000 sound system and hand-stitched Italian leather seats. Tyrese requested Rolls Royce seats in custom pink and beige, and Chicago Bears quarterback Jay Cutler took one to training camp instead of a SUV.
These vehicles aren't sports cars, SUVs or limousines—they're conversion vans. In the latest trend, celebrities are getting away from flashy limos and pimped-out Escalades in favor of something that looks more like a traditional van; the vans are generally not painted garishly, and very rarely will spinning rims be seen on them. It's a modest way of moving throughout the city without attracting much attention.
But the interior is an different story. Away from the eyes of the public, the rich are free to do almost anything to the inside—and they do. When Beyonce was pregnant, the conversion van she ordered had DirecTV, Wi-Fi and even a bathroom with shower, toilet and sink. One designer told the New York Times a family wanted gold-plated fittings for every button, and the family's van also included a vacuum cleaner so any mess left behind could be easily disposed of. Other additions can include sofas upholstered in fine leather and couches that fold into beds.
As demand for custom conversion vans increased, Mercedes-Benz realized that people were purchasing their vans and then taking them to other shops to be customized—so they decided to get into the business themselves in 2010, selling 8,000 vans the first year and 10,000 vans in 2011. Airstream and General Motors are now players in the market as well.
It's estimated that Beyonce and Jay-Z spent over $1 million on their Mercedes conversion van adding all the custom features they wanted. While founder of Cash Money Records and rapper Birdman didn't spend quite that much, he did spend over $300,000 on his conversion van which included red leather massage seats, a Playstation, iPads, computers and flat-screen TVs. The van was featured on the Travel Channel show Extreme RVs—even though it was much smaller than the normally featured vehicles on the show.
Conversion vans are not just a trend; they're becoming a status symbol among celebrities. In the age of social media, one celebrity's post of his customized van might inspire someone to do something even more flamboyant and post it on Instagram as a challenge. In the end, the only limits on a customized conversion van are money, time and whether the engine will still be able to pull it after everything's been added.