Customizer Vans: A Quick Overview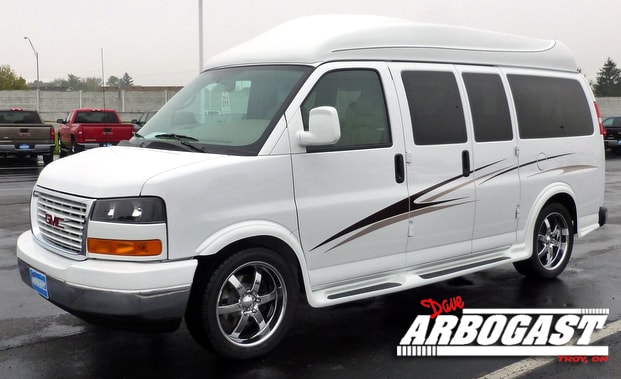 Conversion vans offer an unparalleled level of comfort for those who need a home away from home. They are perfect for groups of people who need a spacious vehicle that is safe, comfortable and full of luxuries. Conversion vans are perfect for long trips where ample space is necessary to accommodate several people. There's a wealth of room so vehicle occupants won't step on each others' toes. We all know how difficult long car rides can be when the vehicle is jam packed full of people and gear. Don't settle for just enough space. Ride in comfort with a Customizers conversion van. Our conversion vans are the gold standard in the industry. Be sure to check out our latest models, the Elite Traveler and the Platinum Traveler.
More Space Than Any Other Vehicle On The Road
The advantage of a Customizers conversion van over the typical sport utility vehicle is space and comfort. Customizers' vans provide 40 percent more internal room than the traditional sport utility vehicle. There's High Occupancy Seating that allows users to create their own style of van floor plan. In total, up to 14 passengers can fit in an Elite or Platinum Customizers conversion van.
Ride In Luxury
The conversion vans are also incredibly safe and comfortable. Elite and Platinum travelers will enjoy leather upholstery, plush seats with just the right level of back support and an incredible amount of leg room and head room. Feel free to spread out and play video games, board games, read a book or even watch a movie. This truly is a home away from home. Those who desire entertainment options will prefer the Elite model. It provides flat panel TV screens along with rear audio and wireless headphones. This lets everyone in the conversion van hear the entertainment audio instead of just those closest to the TV.
Choose Your Own Conversion Van Style
Customizers has gone to great lengths to consider customer demands and necessities. The result is two different variations of the conversion van. Van shoppers can choose between the Elite Traveler with a raised roof and a wealth of space or the Platinum Traveler low top model. Low top models provide an impeccably smooth, balanced and quiet ride. They will fit in any garage with at least an 8 foot clearance. Each style of conversion van is affordable and actually cheaper than most fully loaded sport utility vehicles and regular minivans. Head on out to Customizers today to pick out the conversion van model that best suits your needs.