December 2017 Savings at Dave Arbogast Conversion Vans
Dave Arbogast Conversion Vans December 2017 Savings!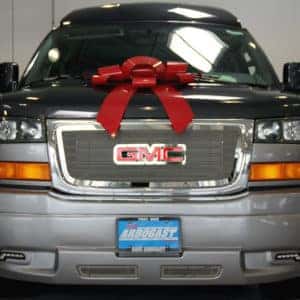 2017 GMC Conversion Vans Clearance Event! We have the lowest prices EVER SEEN on 2017 GMC Conversion Vans by Explorer Van Company, and Customizers Conversions. Browse our selection of New Conversion Vans to see the best deals on New 2017 Conversion Vans.
Pre-Owned Conversion Van Clearance! – The prices of these Pre-Owned Conversion Vans have been slashed and won't be here much longer! Browse Clearance Conversion Vans here!
All-Wheel Drive Sale! Be ready for winter travel with an All Wheel Drive Conversion Van! Travel with confidence, luxury and style no matter what the season brings!