So What Exactly Is A Southern Comfort Conversion Truck?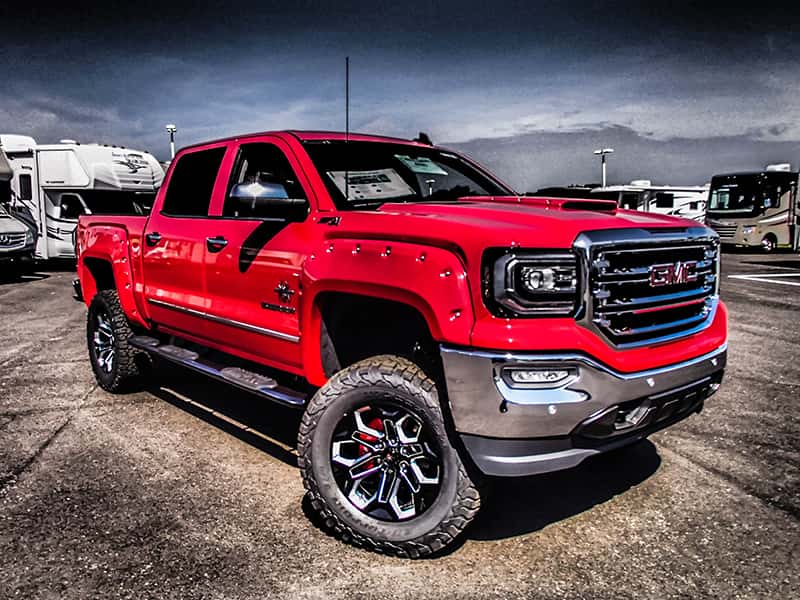 Southern Comfort conversion trucks are more than just trucks – they're mechanical works of art built for luxury and style. Modern conversion trucks build on the tradition of the early conversion vans of the 1970's and 1980's. What began as something as simple as putting a few padded seats inside of painted vans has turned into a multi-million dollar industry, and new Southern Comfort conversion trucks are the epitome of on- and off-road grandeur.
Conversion trucks can be built on such basic aftermarket accessories as lift kit suspensions and over-sized wheels, but depth and detail are the name of the game. Chrome trim accentuates extensive body kits painted superbly to match stylized interiors complimented by painted wood panels are just a few of the myriad options offered by specialized conversion garages that may just as easily be called studios. The professionals at Southern Comfort act as guides into the wealth of aftermarket options available to those who wish to turn their trucks into one-of-a-kind creations.
Ultimately, it is the owners of conversion trucks that are the explorers. Each and every truck is not just a reflection of the high quality professional work that has gone into its creation, it is also a reflection and extension of the owner's personality. Whether it is a lowered Chevy with Shelby Stripes, a customer front air dam and a custom designed hood scoop, like those available in the Southern Comfort Axis Series, or a GMC 1500 with a 6″ lift kit suspension, 20″ black wheels and billet grille emphasized by a black 4″ bull bar, like the trucks in the Southern Comfort Black Widow series, the highly skilled technicians at Southern Comfort work with their customers to show off the uniquely refined tastes of each individual.
The level of detail to which the professionals at Southern Comfort are willing to delve is proof of their commitment to conversion perfection. This dedication doesn't stop at choosing the ideal wheel and tire dimensions to compliment the height and flow of the truck, it extends to chrome door handles and mirror covers, and even further still to customized ground effects and limitless colors of new monotone, custom fade, T9 or stripe painting and finishing. This devotion is readily seen in the Southern Comfort Vertex Series, which features not only these conversions, but also painted interior wood with trim to match the truck's color scheme, custom stitched logo headrests for trucks with leather seats and even blue or red custom interior gauges.
Southern Comfort's excellence isn't relegated to conversion trucks alone. The company has been a trusted name in the world of conversion vans for over 30 years, and their SUV's are simply second to none. Your vehicle reflects your personality and your lifestyle.
Whether you drive a Ford F-150 or a Dodge Ram 1500, a Nissan Titan or a Toyota Tundra, an Avalanche, a Tundra or a luxury van, Southern Comfort's friendly and knowledgeable guides can help you turn any make and model into not just a reflection of your life, but an extension of yourself.