The Best Vans for Taking Your Clients Out In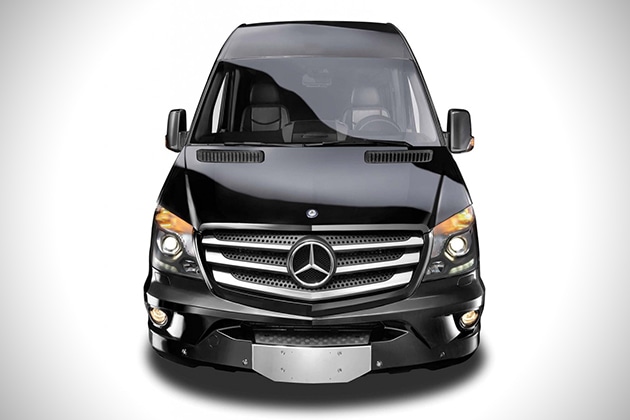 There is something special about going on a road trip or a Sunday afternoon drive in a conversion van. There is a sense of elegance and comfort that is difficult to duplicate with other types of vehicles. That being said, it is the wonderful opportunity of a select few professionals to give clients an experience that will not be forgotten.
There are a number of vehicles to consider. Many new and used conversion vans provide an excellent ride, wonderful features and dependable handling. GMC is known across the United States and the world for having fantastic conversion vans that are dependable and that feature a solid engine. Ford has conversion vans as well that can get decent mileage while on the highway. However, there is one van that is above the others and that is the Airstream Autobahn Touring Coach. This magnificent vehicle is ideal for people of many ages.
Children will love the fact that they can sit in captain's chairs as compared to the attached seats that are found in cars. Armrests can give an added level of privacy and space when it is needed most. It can be easy for adults to forget how important it is for children to have personal space. It can make a big difference on the road. Another benefit that must not be overlooked is a television that is 32 inches in length. This certainly beats other vehicles that feature smaller screens that can be difficult to see.
Senior citizens and adults will appreciate the plush seats of leather that are extremely comfortable and easy to get in and out. Besides this, seats can be heated to soothe away aches and pains. The wide windows enable passengers to get a good view of the road and passing scenery. Other amenities that people will like include USB outlets on each chair and comfortable footrests. As clients enter the vehicle, they will immediately notice the abundance of space and legroom.
Some drivers do not like the handling of some conversion vans. Furthermore, they may be afraid of turning or using the radio while driving. These concerns are understandable and many conversion vans have taken care of these issues over the years. Sometimes, all a client needs to do is to get behind the wheel in order to have his or her fears driven away. Volume buttons and other gadgets are put in places that make sense.
A drive anywhere can be fun as long as the vehicle is amazing and company are amazing. Fortunately, professionals have the easier job of providing an excellent conversion van that people will enjoy. A Chevrolet Conversion Van or an Airstream Autobahn Touring Coach certainly meets that requirement.